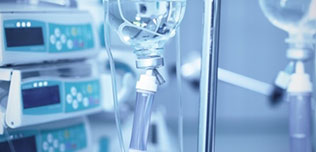 200 companies | 1025 medical products
Casting and Splinting Supply Cart, Stainless Steel. Designed in conjunction with orthopedic technicians to organize your casting supplies.
More details
SleepView® Sleep Screener SleepView device is indicated for the screening of sleep disordered breathing. It records the following data: patient respiratory oral and nasal airflow, snoring, blood oxygen saturation, pulse and CPAP pressure. The device uses these recordings to generate a report for screening or for further clinical investigation.
More details
Polymate® YH-1000C Polygraph Polymate® YH-1000 is a brand new intelligent diagnosis system, suitable for clinic study and screening of Sleep Apnea Syndrome (SAS).
More details