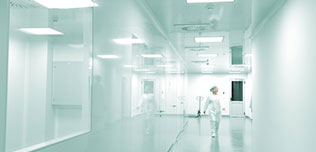 99 companies | 346 medical products
The CL-S300 is a 3MP 21.3-inch color monitor featuring fully redesigned hardware and software that brings innovation in multi-modality image reading. It renders more precise color and monochrome modality images, and comes with a built-in self-calibrating sensor that ensures the monitor constantly performs at its best.
More details

The 500 Zero Leak Lee Chek Valve weighs only 24 grams and has a .500 inch diameter, but is capable of flowing 3.5 GPM at 25 psid. Available in forward and reverse flow configurations, it is ideal for high pressure applications with system pressures up to 5000 PSI.
More details
The LPM Series of Fixed Volume Dispense Pumps are solenoid driven, chemically inert, positive displacement pumps, which provide accurate and repeatable dispense volumes of 10 to 25 µL in a small lightweight package. Requiring a simple square wave electrical signal for operation, the pumps aspirate fluid when energized and dispense fluid when de-energized, while their normally closed design with integrated check valves prevents siphoning when the pumps are de-energized.
More details