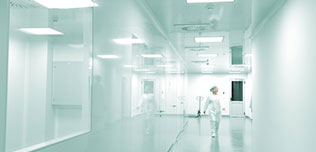 99 companies | 372 medical products
The Omni Center All-In-One workstation offers endless possibilities of configurations and customizations to accommodate all computer equipment, specific needs and applications or work area requirements. It is made from sturdy and long-lasting materials with a choice of either 3/4" laminate with bump resistant T-mold or high density polyethylene in stylish color options to match the décor.
More details

The CareLink RX Nurse Workstation elevates mobile computing to the next level, with improved communications, N-Stride steer assist, and N-Sight, an intelligent platform for proactive cart fleet management. It provides ergonomic features, fully configurable storage and organization options, and workflow solutions that simplify the daily tasks associated with providing patient care.
More details
The Avalo Procedure Cart offer a wide selection of organization accessories, large capacity, and a choice of models in four-drawer, five-drawer, or custom configurations. It is adaptable to various healthcare applications, including trauma, airway, dressing, cast, or a general supply cart.
More details