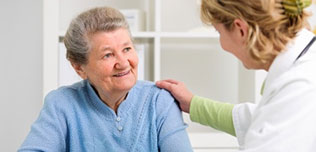 61 companies | 195 medical products
The Cup pessary, available with or without a support membrane, is used for a first or a mild second-degree uterine prolapse.
More details
The Cube pessary, available without drains, may be used to relieve the symptoms of a cystocele or rectocele as well as a second or third-degree uterine prolapse.
More details
Packaged in an attractive case, the set includes six popular Ring pessaries and an embossed cross-reference chart to use in selecting the appropriate pessary. One set can be used for multiple patients because the latex-free rings can be sterilized. Methods for cleaning are included with every Pessary Fitting Set.
More details