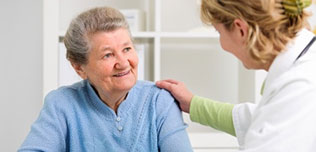 66 companies | 201 medical products
The Omni II touch screen medical monitor from Infinium Medical is made using today's most advanced medical technologies and offered at prices that are affordable for any medical setting, from a neighborhood clinic to the ICU of a major hospital. The touch screen technology makes the Omni II medical monitor easy to use and intuitive to learn. Here at Infinium, we believe that your patients' care comes first and foremost, which is why we design user-friendly medical monitors to ensure that your attention is where it needs to be 100% of the time. With easy to read displays, a touch screen interface, and multiple settings, you can give patients the individual care they need.
More details
The improved and updated version of the Omni patient monitor continues to provide exceptional patient care and monitoring for medical facilities worldwide. It has an upgradable monitor which can display up to eight waveforms that can show ECG, respiration, ST and arrhythmia, non-invasive blood pressure, SpO2, and dual temperature. The new Omni patient monitor also features an optional end-tidal Co2 or invasive blood pressure monitor, and an optional standard three channel printer.
More details
Harloff's V-Series Carts are value-priced for use in a variety of hospital departments. This drawer configuration is often a popular choice for treatment, procedure and isolation applications.
More details