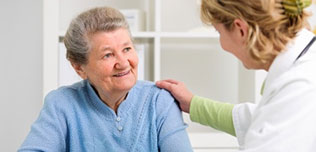 61 companies | 195 medical products
The Enterview III is a compact, cordless headlight which overcomes the need for connection to a fiber optic light source, separate battery pack or transformer, thus increasing freedom and mobility. Its balanced design permits comfortable use for longer periods of time and its warm light emitting diode (LED) provides enough light for a regular outpatient session.
More details

The Coolview CLED23 examination light emits 60,000 lux of intense bright light at 0.5m, providing a pool of clear light during procedures, and four easily selectable settings allow the light intensity settings to be altered for providing suitable level of intensity for all procedures. It uses an anti-microbial active substance which is molded into the lamp head, inhibiting the growth of micro organisms, including MRSA, and making the lamp permanently resistant to contamination.
More details

The Balloon Catheter is a disposable, multiple lumen catheter attached to an inflatable balloon system. It is designed to provide tamponade for controlling hemorrhage from the uterus and vagina.
More details