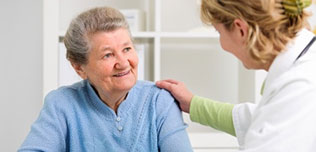 63 companies | 195 medical products
The BR-102 plus ABPM device combines the auscultatory and oscillometric methods for reliable readings every time. The device also offers a user-friendly, Windows-based program that allows maximum flexibility for configuration, analysis, interpretation, and ABPM reporting.
More details

The Spot Vision Screener is designed to detect vision issues on patients from six months of age though adults. The touch screen display allows for one-touch activation, simple management of patient data entry, and easy configuration for both vision screening and autorefraction applications.
More details

Our disposable collection sets include 6' tubing (either 3/8" or 1/2" I.D.) attached to a control handle with slip ring for finger-tip vacuum control.
More details