Disposables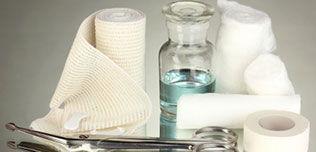 9 companies | 40 medical products
The unique design of the MedGyn Endosampler allows for superior accuracy and a more reliable sample than traditional endometrial sample devices.
More details
The MedGyn disposable Aspiration Kit is an effective and affordable device for diagnostic and therapeutic uterine evacuation and aspiration.
More details
Mercury Medical's Face Masks are anatomically contoured to conform to natural facial profiles allowing a secure, low pressure seal without sharp edges that could damage the eyes. The Round Silicone Face Masks feature anatomically correct "average" contour for infant faces. Provides overall tight seal with internal cavity, minimizing dead space. Designed specifically for children under the age of 10.
More details