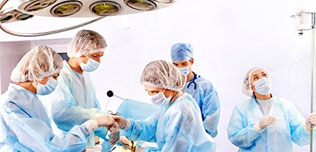 163 companies | 719 medical products
The HI VAC MX II sterilizer performs the sterilization process either by high pulsating vacuum air removal, using pressurized saturated steam or by low temperature steam sterilization plus formaldehyde as a sterilizer agent. It features a touch screen display, accuracy in process control and flexible settings for all variables, and can process a wide and assorted range of materials in high and low temperatures.
More details
The Centra is a two-arm ceiling-mounted LED surgical light with a video camera that offers security, modulation and high performance. It offers visual and thermal comfort, consumes less energy, features lamps with increased life, and provides operational comfort during surgery.
More details
The ATMOS Scope is a flexible endoscope/stroboscope with a special new shaped ergonomic handle that allows for more comfortable holding and simplifies daily working routine. The flexible endoscope integrates the individual components, LED light source, camera and microphone into an all-in-one-solution.
More details