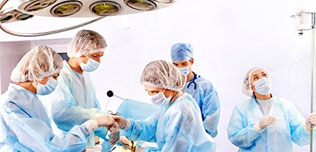 163 companies | 719 medical products
The InstruSafe da Vinci SP comprises eight new trays designed to accommodate the newest da Vinci Surgical System Instrumentation and consists of instrument, procedure and accessory trays, each holding a range of one to six instruments. The trays provide 360 degrees of protection for instruments during sterilization, transportation and storage, and are validated for steam sterilization in the sterile wrap configuration for the da Vinci SP instrumentation.
More details
The Vacutract is a foreign body removal device that is designed to safely and easily remove difficult objects from nasal and ear cavities. The single-use, non-sterile suction device features a suction cup that conforms to almost any shape and works with standard suction tubing and system.
More details
InstruSafe ENT Instrument Protection Trays are designed to protect delicate middle ear instruments, minimize handling and allow fast instrument identification. The trays meet AORN and AAMI guidelines for steam and gas flow during sterilization, and engravable plaques can be added to label sets for identification.
More details