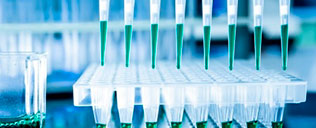 363 companies | 2940 medical products
The AMPLIlab is a fully-automated medical Polymerase Chain Reaction (PCR) analysis system featuring scientific and efficient temperature control and optoelectronic systems, powerful and easy-to-use software analysis functions, and humanized control methods. It is ideal for implementing downstream multiple gene detection, quantitative analysis, SNP analysis, HRM analysis and other applications.
More details
Adam Equipment's PMB moisture analyser offers three heating options for customizable test methods and temperatures. Test programs and unlimited results can be saved on a flash drive, while GLP-compliant printouts enable error-free record-keeping.
More details

The database offers generous internal storage, holding over 10,000 40-minute full disclosure exercise tests. Hospitals & Physician offices PE schools & Exercise Physiology institutes Physical status assessment Athletes screening
More details