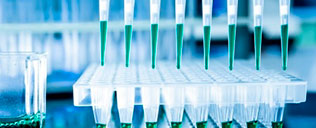 359 companies | 2834 medical products
The LineGene K Plus real-time PCR detection system has a faster heating and cooling rate, better temperature control accuracy, temperature uniformity and machine stability. It can be used with any Windows Tablet PC and features touch screen operation for the ultimate experience in human-computer interaction.
More details
The Farmascreen is a fully automatic analyzer for analyzing capillary blood and urine samples and is a particularly fast and secure system for effective action of control and prevention. It is controlled by a microprocessor which eliminates the need for manual intervention by the operator and features a color touch screen along with memory for storing 450 results.
More details
The Glusys system monitors glucose concentration in capillary, venous, arterial, neonatal blood using strips based on GDH-FAD enzyme which is highly resistant and not influenced by oxygen in the blood. It features Bluetooth option, back light option, ejector, and marking meal time and provides highly accurate results in conformity with the ISO15197:2013.
More details