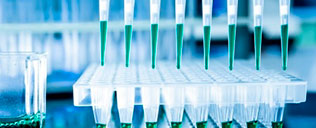 370 companies | 3090 medical products
The Tenfly Phoenix is a fully automated immunoblot analyzer that offers fully automatic sample loading, 50 sample positions with barcode reading and 60 reagent positions. It allows for up to three different assays to be tested within one batch and features user-friendly operation software along with automatic drying, scanning and reading.
More details
YHLO's CLIA Test Panel for iFlash 1800 / iFlash 3000 / iModules can test for more than 114 CLIA parameters, including autoimmunity, reproductive health, infectious diseases and diabetes.
More details
The iModules Integration System integrates 2-4 units of iFlash 3000 automatic floor-standing chemiluminescence immunoassay analyzer which features a four-step magnetic separation system, combined with vortex type resuspension of magnetic particles to ensure cleaning efficiency. Featuring acridinium ester label technology, it is the latest generation of CLIA platform dedicated to YHLO's comprehensive reagent panels, including autoimmunity, infectious diseases and hormones, etc.
More details