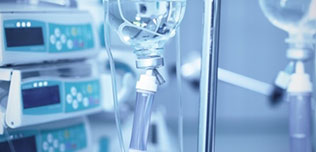 263 companies | 1671 medical products
The Vivalytic Sexually Transmitted Infection (STI) array is the broadest multiplex cartridge-based STI test on the market simultaneously detecting seven bacterial, two viral and one protozoan infection for a comprehensive sexual health profile. Designed to offer a complete sexual health profile with an aim of prevention and control, the Vivalytic STI array can be used to diagnose existing infections whilst any identifying co-infections.
More details

The Nova Max Pro is an easy-to-use meter and creatinine biosensor that measures blood creatinine and calculates estimated glomerular filtration rate (eGFR), two important indicators of overall kidney function, from a tiny 1.2 microliter capillary fingerstick blood sample in just 30 seconds. Nova Max Pro Creatinine measuring technology is based on the Nova StatSensor Creatinine technology which has been used in point-of-care applications for over 15 years. Nova's technology has been proven in numerous non-hospital settings, including pharmacies, community health centers, imaging centers, clinics, physician offices, and home testing.
More details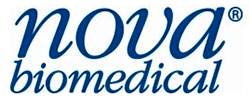 FLASH Dx is a multiplexed molecular point of care diagnostic system built on proprietary microarray-qPCR technology that delivers simple, fast and comprehensive results within one hour. The fully automated sample-to-answer system allows any inexperienced user to complete multiplexed molecular tests at any place with only 1 minute of hands-on time.
More details