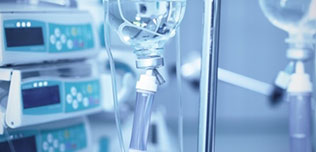 185 companies | 796 medical products
The Macroduct Advanced Sweat Collection System features a friendly, straight-forward touch-screen user interface and provides a step-by-step visual guide of all aspects of sweat induction and collection, further enhancing the standardization of the sweat test. An integrated timer conveniently monitors the 30-minute collection time, and exportable test data helps verify correct performance of the tests, while its elliptical design with straps that are easy to adjust and better fit small arms optimize sweat collection.
More details

The Impulse 7000DP Defibrillator/Transcutaneous Pacemaker Analyzer ensures proper operation and ultimate performance of critical life-support cardiac-resuscitation equipment. A sleek and rugged exterior is paired with first-class technology, making the defib tester superior in compliance, technology, efficiency and ease of use.
More details
The Head Wrap is an innovative method of cooling for the head and has been designed to provide uninterrupted therapy throughout a variety of procedures. It offers an innovative, non-invasive method of controlling core body temperature with a versatile design that provides therapy in a wide variety of clinical situations.
More details