Exercise Equipment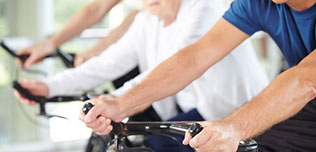 1 companies | 3 medical products
Pelvic Muscle Trainer XFT-0010 plus is a pneumatic type and biofeedback Kegel exerciser. It can help females safely and effectively do kegel exercise so as to help them regain stronger pelvic floor muscles. The strong pelvic floor muscles is necessary for female to get batter bladder control and higher quality of sexual life.
More details
XFT-2002B Pelvic Muscle Exerciser is a Pelvic Floor Electrical Stimulation (PFES) device which adopts low-frequency electrical pulse therapy and biofeedback techniques. Its innovation technology lies in the pressure probe can objective assessment the extent of the patients' muscle damage, and then automatically given the appropriate mode of treatment (prescription) for the patients, clinicians can also custom setting the treatment mode and time.It helps female to get a better bladder control, to relieve stress incontinence and urge incontinence, to improve the quality of life.
More details
XFT-2003 sEMG Biofeedback FES is the first Functional Electrical Stimulator, which is developed base on the iOS system, combines passive EMS, real-time EMG, FES and multimedia interactive biofeedback rehab training system. The most important innovation is that it adopts the up-to-date real-time EMG biofeedback FES technology. Meanwhile, the XFT R&D team developed the innovative tech "iPad-control rehabilitation medical equipment". With this rehab system, patients can do the boring rehabilitation exercise during playing games. It makes the rehab training full of fun!
More details