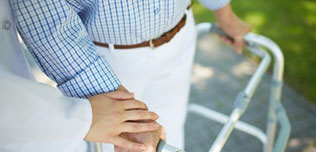 8 companies | 37 medical products
More comfortable treatment for the Obstructive Sleep Apnea/Hypopnea Syndrome patient The device continually monitors breathing and automatically adjusts pressure to meet patient needs as they change throughout the night. Thus the Patients can receive the accurate pressure required for effective therapy.
More details

► Full view display ► Good performance with low perfusion ► Ambient light anti-interference Accessories: - USB cable - Standard accessories - PC data management software - The third generation of soft finger probe
More details
Pelvic Muscle Trainer (XFT-0010) is a new innovation product owned by XFT. This device adopts pneumatic principle and biofeedback technology. It can guide and help females to perform pelvic muscle exercise (Kegel exercise) more safely and effectively, which means that you may achieve better bladder control, improve symptoms of stress and urge incontinence, prevent pelvic organ relaxation, enhance intimacy and improve problems that contribute to female sexual dysfunctions such as muscle relaxation or painful spasm.
More details