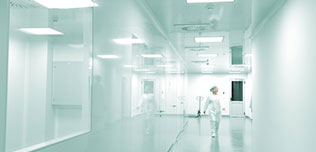 99 companies | 373 medical products
The POC-624 is a high-performance, ultra-thin, point-of-care terminal that features an 8th gen Intel processor and NVME SSD for rapid computing, along with a 24-inch full HD display with PCAP multi-touch panel. With its fanless design with IP54-rated protection for enhanced hygiene and sanitation, the POC-624 enables improved operational effectiveness in hospitals, clinics, and care homes.
More details
The POC-W243 is a 24-inch medical-grade computer with the latest computing capabilities and wide-viewing angles in a slim profile. The system is fanless for quiet operation and energy efficiency, and delivers high-performance with an Intel Core i7/i5 6th generation or Celeron3955 Quad-Core processor. With IPS (in-place switching) display, customers can experience stunning images from any angle. Even with a 24-inch display, the entire unit weighs less than 8 kg and has a narrow profile depth of only 7 cm. POC-W243 has an IP54-rated enclosure providing control against bacteria. The point-of-care terminal has rich connectivity profile which supports four USB 3.0, and one VGA and HDMI. It is also equipped with two mini PCIe and one PCIe x4 slots for extension cards. This unit is suited to ideal for radiology and endoscope applications.
More details
The POC-IPSM90 is a medical-grade power pack that supports hot-swappable batteries to provide an uninterrupted power supply with 6-12 hours of runtime on 270 Wh lithium-ion batteries (depending on system power consumption). It provides 24/7 non-stop mobile power with three hot-swappable batteries, enables real-time battery monitoring and management with DeviceOn-APP software, and offers effective infection control with IP54-rated ingress protection.
More details