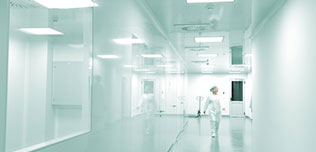 98 companies | 336 medical products
The USM-500 is a professional mini tower/standalone medical computer equipped with an 8th Gen Intel Core i7i5/i3 processor for high performance and reliability. With a stylish and user-friendly outlook for the hospital environment, it offers rich expansion for multi-purpose application and serves as a reliable platform for 24x7 operation for medical use.
More details
Ampronix's NEW LIGHTWEIGHT Hybridpixx 8MP LED monitor is the ideal choice for reproduction of multiple images concurrently in the operating room. This vivid, precise, display delivers consistently uniform images that can be scaled and maneuvered to highlight the most immediately vital picture and minimize the less important. With a native resolution of 3840x2160, it is unsurpassed in clarity and our Automatic Luminance Stabilization system assures that it will remain so. The combination of QFHD monitor and MDM / KVM video processors deliver the stability and reliability of a custom engineered hardware solution suitable for Medical Applications such as Hybrid Operating Room, EP Labs, Cath Lab, and for any process where monitoring must be constant where control must be precise.
More details

The PAX-327 is a 27-inch medical-grade surgical monitor with AR filter that offers high-brightness display with a high contrast ratio. Designed to deliver medical images of optimal quality, it supports Full HD and UHD resolution and ensures precise representation of grayscale images.
More details