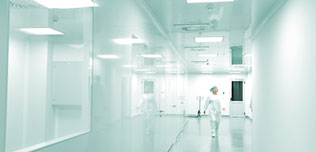 20 companies | 52 medical products
The HI VAC MX II sterilizer performs the sterilization process either by high pulsating vacuum air removal, using pressurized saturated steam or by low temperature steam sterilization plus formaldehyde as a sterilizer agent. It features a touch screen display, accuracy in process control and flexible settings for all variables, and can process a wide and assorted range of materials in high and low temperatures.
More details

The CS 750 cart washer is optimized to clean and dry case carts, containers and basins as effectively and as fast as possible, ensuring that sterile processing departments stay ahead of demands. It has a full cycle, including wash, rinse and complete dry, in only six minutes and a tank wash system with rinse water recycle that reduces water use to about eight gallons per cycle.
More details
The CA 9600 Series carriage loading steam sterilizer is designed around the basic principles of workflow improvement, maximizing resource efficiency, and lowering operating costs. Available in three high capacity sizes ranging from 16 trays to 24 trays, it is ideal for sterile processing departments requiring large capacity systems for maximum throughput.
More details