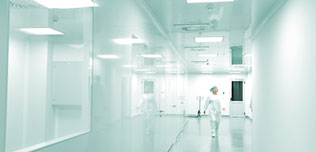 23 companies | 63 medical products
All Advanced ® incubators are reliable, technologically advanced and have an extraordinary thermal efficiency to create the best environment, the transport incubator is secure and efficient, it has a Micro processing Control System.
More details
Increases efficiency and save energy with the new Advanced LED Lamp, with up to 50.000 hours working life, touch screen interface control, low heat, and camera system (optional).
More details
The HI VAC MX II sterilizer performs the sterilization process either by high pulsating vacuum air removal, using pressurized saturated steam or by low temperature steam sterilization plus formaldehyde as a sterilizer agent. It features a touch screen display, accuracy in process control and flexible settings for all variables, and can process a wide and assorted range of materials in high and low temperatures.
More details