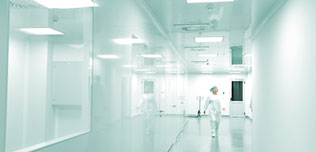 23 companies | 63 medical products
The EC2060 blanket warmer helps maintain patient normothermia throughout the entire procedure, reducing surgical site infection risks and aiding the recovery process. The programmable, quiet and affordable blanket warmers with windowed doors are built for large capacity patient warming needs.
More details
The EC770L is a large, mobile fluid warming cabinet made of stainless steel that maintains normothermia in high-volume L&D and ER areas. It warms all fluids to the recommended temperatures and features heavy duty cabinets, locked handles, an insulated glass door and a capacity of 54 1-liter bottles or 72 1-liter bags.
More details
The EC1730BL/PT combination blanket/fluid warming cabinets feature separate controls to ensure that the blankets and fluids are safely heated to the recommended temperatures. It improves recovery time by efficiently warming patients from admission to discharge and reducing surgical site infections, making them ideal for busy emergency rooms, ORs, and labor and delivery units.
More details