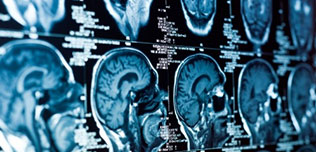 230 companies | 2072 medical products
The SOMATOM On.site mobile head CT scanner features an all-in-one system design with integrated computers that grants further flexibility for patient scans in small rooms where additional trolleys would be a hindrance. The motorized trolley with an ergonomic drive handle allows easy driving and maneuvering to the patients' bedside, while the front camera offers visualization when driving and positioning the system.
More details

The Digital WiFi Planar Sensor DR is a mobile and light DR flat panel detector that significantly reduces exam time as well as improves image quality. It is available in three different sizes - 10x12 inches (24x30 cm), 14 x17 inches (35x43 cm), 17x17 inches (43x43 cm).
More details
The Mobile SD 30 DR is a mobile digital radiography system with a 36x43cm Wi-Fi or wired flat panel detector that allows all current examinations in medical imaging to be performed and can be moved very easily. A fully integrated touchscreen workstation on the system provides near-instantaneous image display, while its user-friendly and intuitive acquisition software allows the user to record patient data, choose acquisition parameters, image processing, and sending DICOM images to the PACS/RIS/SERVER.
More details