Magnetic Resonance Imaging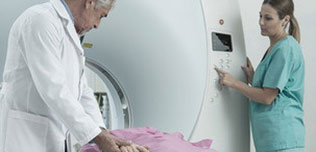 37 companies | 112 medical products
The CIRS Zeus MRgRT Motion Management QA phantom is designed to address the integration of MR imaging in radiation therapy for facilitating real-time motion management. Zeus is MR Safe due to the use of piezoelectric motors and non-ferromagnetic materials, and is designed as a single unit with a piezo actuator fixed permanently to a base plate on which the MRI body "snaps". CIRS Motion Control software drives this phantom as well as the other phantoms from the CIRS dynamic family.
More details

O-Scan Premium is the extremity MRI system of choice for sites that require high throughput, improved workflow and advanced applications. Powered by the eXP technology, it offers exceptional image quality, patient throughput, optimized workflow and faster scan times in both private practice, clinics and hospital setting, specifically targeted at orthopedic surgeons, radiologists, and rheumatologists.
More details
O-Scan Elite MRI system comes with the AgilExam AI software that recognizes the anatomy and automatically suggests the setup of the MRI scan according to the chosen protocol. The computer assisted exam setup ensures fast and consistent MRI day after day, reduces exam times, improves patient experience and enhances system throughput.
More details