MRI Systems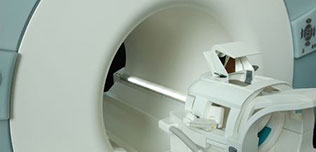 27 companies | 86 medical products
O-Scan Premium is the extremity MRI system of choice for sites that require high throughput, improved workflow and advanced applications. Powered by the eXP technology, it offers exceptional image quality, patient throughput, optimized workflow and faster scan times in both private practice, clinics and hospital setting, specifically targeted at orthopedic surgeons, radiologists, and rheumatologists.
More details
O-Scan Elite MRI system comes with the AgilExam AI software that recognizes the anatomy and automatically suggests the setup of the MRI scan according to the chosen protocol. The computer assisted exam setup ensures fast and consistent MRI day after day, reduces exam times, improves patient experience and enhances system throughput.
More details
O-Scan Light MRI system represents an affordable choice without compromise, specially designed to meet the image quality, easy workflow and patient comfort expectations required for Podiatry private practices. With its unique image optimization and advanced diagnostic tools, and Italian engineering and design, clinicians can quickly acquire exceptional images for increased diagnostic confidence.
More details