Cart-Based Models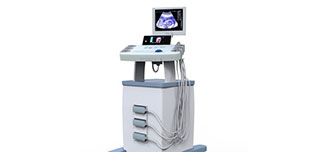 58 companies | 274 medical products
The SuperSonic™ MACH 40 Ultrasound System is designed with image quality excellence in mind, offering smooth images with reduced speckle, regardless of tissue density, and improved lesion conspicuity for enhanced diagnostic confidence. Hologic's first cart-ultrasound system is designed to transform daily experience of breast radiologists and sonographers, offering exceptional versatility across a large variety of clinical applications to further address the needs of general imaging and specialty imaging (abdominal/liver, musculoskeletal, small parts and vascular).
More details

The ARIETTA 65 ultrasound system has been designed to perform quick and precise diagnosis in general imaging without compromising on productivity and workflow. It combines productivity, enhanced tools and technology to provide smooth workflow and productivity, superb imaging and accurate diagnosis, and simple to use applications and streamlined practice.
More details
The LISENDO 880 is a 2D and 3D diagnostic ultrasound system designed for cardiologists in any clinical setting that provides exceptional clinical performance, along with state of-the-art analysis and features. It offers bi-plane imaging, 3D zoom, active 3D, and wide angle 3D live imaging to provide a comprehensive set of data for 3D and 4D cardiac evaluation and analysis.
More details