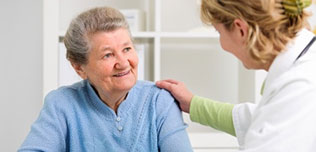 46 companies | 152 medical products
The FilteredFlo patient warming blankets features a unique patented design that permits the use of a lower velocity blower to supply gently moving, clean air. The filtered air warming method helps minimize air currents during pre-operative care, intra-operative care, post-operative care, and outpatient care in the PACU, ICU, and OR.
More details
The Softform Premier Bariatric Mattress features a single piece of U core foam, making it more durable than a mattress with glued foam. Its built-in side supports make transfers easier for the user and caregiver, making it ideal for bariatric users having a very high risk of pressure ulcers.
More details
The CS9 FX600 hospital bed can be adjusted from 36 inches to 39 inches to 42 inches to accommodate a variety of residents, offering facilities the utmost in flexibility. The frame can easily be adjusted without tools and supports up to 600 lbs., making it a truly versatile long-term care bed.
More details