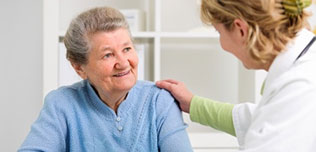 63 companies | 196 medical products
The Heron IOS is an intraoral color scanner featuring a slim, lightweight handpiece with optimal grip design and a rotating tip. It also offers premium features for restorative dentistry such as color capture and a built-in heater to prevent fogging.
More details
The Heron IOS Solution is a complete solution comprising of the Heron IOS intraoral color scanner and the QuantorClinic software package which supports the workflow for dental impressions. The Heron IOS scanner automatically receives future software upgrades, thus improving its characteristics such as scanning speed, scan accuracy, color rendering and usability.
More details
The 3M Wound Cleanser is a non-antimicrobial, no-rinse liquid with a zinc-nutrient formulation that provides a moist, mildly acidic environment conducive to wound healing. It is available in a single patient multi-dose unit, designed to cleanse partial and full thickness ulcers and dermal wounds, including pressure ulcers and open surgical incisions.
More details