6 companies | 7 medical products
The Citadel Plus is a purpose built bariatric bed, designed to deliver value, and safe dignified care for plus size patients and their caregivers with the use of state-of-the-art technology which alerts caregivers to unplanned patient egress from the bed. It features variable bed width expansion and can accommodate patients of different sizes weighing up to 454 kg (1,000 lbs), helping to reduce the effort required and risk of injury during bed and patient transport.
More details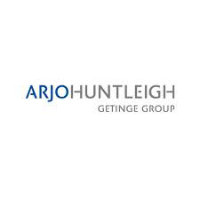 Haelvoet's anti-decubitus bariatric mattress with extra high comfort is especially designed for use on bariatric beds and retains its elasticity even after extensive use. It consists of an upper layer of 10 cm of high quality visco-elastic memory foam with unique thermo active along with a highly elastic lower layer of 10 cm fire retardant polyurethane foam.
More details

The TruRize clinical chair helps to promote early patient mobility while providing caregivers the assurance they need to safely mobilize their patients. It offers six positions, height adjustability, pivoting armrests and an integrated chair exit alarm system complaint with IEC 60601-1-8 medium priority alarm.
More details