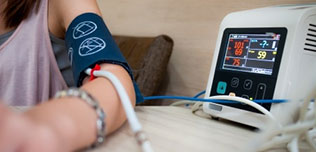 35 companies | 64 medical products
The Thermoscan temperature monitoring unit comprises two temperature loggers, a reader with USB connection, software, two clips for the temperature loggers and is optionally supplied with a calibration certificate. This set is used to record temperature, e.g. during sample transport, and documents temperatures from -40°C to +85°C. Temperature loggers are also available individually, with or without calibration certificate.
More details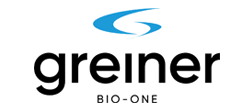 Ampronix introduces our latest addition to our product line which is a Facial Recognition Thermal Camera with optional LED kiosk. This Thermal Facial Recognition camera is perfect for screening employees or customers for accurate temperature readings. The camera comes equipped with a Sony 2MP Camera as well as a German Made Thermal Sensor which allows the camera to provide Accurate temperature readings. There is also a built in Cloud Management Platform that allows viewing of Live Temperature Screenings. In addition the Platform can handle 10,000 unique faces and can do facial recognition while wearing a mask. Contact Ampronix Today to Reserve Inventory!
More details

The GS-1000 Infrared Phototherapy unit only requires one touch to operate and features a time indicator that sets up and displays for the duration of an operation. The unit's simple but elegant design allows it to be easily integrated in a confined area.
More details