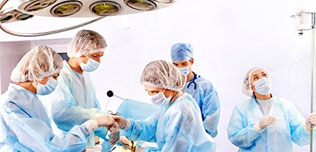 187 companies | 856 medical products
The CHD3100 Series HD Handheld Fluorescent Imaging System which is compatible with the 2100 series HD Fluorescence Endoscopic System features lens that comes with a white light source and a NIR source. Its industry-leading 4CMOS technology enhances visualization of tissue perfusion in real-time and enables users to switch between standard white light mode, standard fluorescence mode, pseudo-color fluorescence mode, and multi-display mode at any time during surgery.
More details

The new NovaSure V5 global endometrial ablation (GEA) device has an updated cervical seal, featuring EndoForm technology, designed to increase the sealing surface and accommodate a range of cervical canals and anatomical variability. The device's AccuSheath markings are designed to improve the accuracy and confidence of seating and fundal placement. It is also equipped with SureClear technology, Hologic's unique fluid removal system, which provides integrated suction through the array by constant tissue contact while simultaneously removing ablation by products such as vapor and fluid from the uterus. The NovaSure V5 endometrial ablation system is not only outfitted to support the physician through comfort and control but is also specifically designed to cater to various cervical canal sizes.
More details

The LED 115C Spot-Light is made from high-quality materials that lend security and prevent any penetration of dust, dirt and liquids into the interior of the luminaire. The precisely fitting pane seals and the circumferential sealing cords guarantee a perfect product down to the smallest detail.
More details