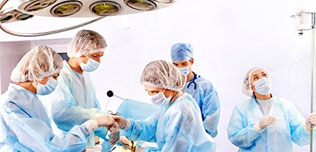 161 companies | 697 medical products
The 500 Series endoscopes is equipped with the CMOS image sensor for high definition, sharp images with improved edge visibility and increased details. It features a waterjet with strong pressure that helps to wash off chyme and mucus, keeping the vision clean during routine and therapeutic examinations.
More details

The Airpro is a clinically effective, non-invasive compression therapy system that is designed for the prevention of DVT, PE and secondary embolism. Widely applied to all types of major surgery, it can be used in the orthopedics, traumatology, urology and general surgery departments and is also suitable for alleviating limb edema, and lymphatic swelling.
More details

The Senator Vacuum Pump system has a suction capacity of 30 liters per minute and includes a footswitch, trolley, two bottles, bottle holder and a robust housing made of synthetic material. Its maintenance-free "low friction" piston-cylinder system ensures low vibration, and almost silent operation with minimal wear, making it ideal for vacuum extraction, drainage, and endoscopy.
More details