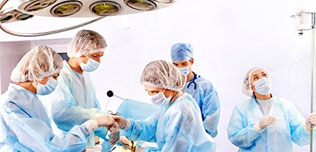 163 companies | 719 medical products
The Brevera breast biopsy system streamlines the entire breast biopsy process from start to finish – with real-time imaging for instant verification and automated post-biopsy specimen handling. Its reusable device driver and disposable needles provide new functionality, simplify storage and improve waste management.
More details

The LUVIS L400 major surgery LED light system features 96 LEDs with a life span of 60,000 hours and a maximum light intensity of 160,000 LUX at 1 M. Available for single ceiling, dual ceiling and mobile installation, it has a color temperature of 3,600/4,200/4,800/5,400 and a head size of 73 cm.
More details

The Senator Vacuum Pump system has a suction capacity of 30 liters per minute and includes a footswitch, trolley, two bottles, bottle holder and a robust housing made of synthetic material. Its maintenance-free "low friction" piston-cylinder system ensures low vibration, and almost silent operation with minimal wear, making it ideal for vacuum extraction, drainage, and endoscopy.
More details