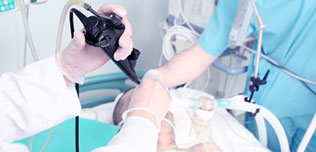 44 companies | 184 medical products
The INSIGHT-μ+ Medical Microscope features a German six joints arm system and a degree controlled ocular, which enables the microscope to move freely and help observe the affected area easily. With an optional digital camera or LCD monitor, one can save high-resolution images of an affected area, which is effective for otolaryngologists, dentists and more.
More details
The INSIGHT-iL is a light engine made of optical fiber that illuminates an affected area with a high output, cool white LED source by connecting the source to a rigid endoscope. It has a user-friendly operation and simple design, and is compatible with optical fiber.
More details
The INSIGHT-i+ Camera Controller is a camera device that can be used to get diagnostic imaging or treat patients by rigid endoscopes in pediatrics, otolaryngologists, etc., and has the ability to zoom in/out and control the focus by using the zoom lens. Also, it can support full HD resolution images and capture video up to 60 FPS, allowing the images/videos to be saved in an external portable flash drive.
More details