Endoscopes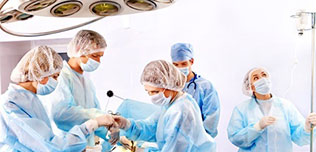 38 companies | 84 medical products
TELE PACK+ is an ALL-IN-ONE system that combines a monitor, LED light source, FULL HD camera control unit and documentation with integrated network function in a portable and compact unit. A very strong feature is its compatibility with a wide range of rigid, flexible and single-use endoscopes. TELE PACK+ is suitable for universal use in doctors' offices, day clinics, emergency rooms, intensive care units and outpatient settings.
More details
The Ambu aScope 4 Cysto is a single-use flexible endoscope that offers clear and sharp imaging, smooth maneuverability and consistent quality. There is no deterioration affecting image or bending quality, and concerns of damaging expensive cystoscopes because with aScope 4 Cysto, the user gets a brand-new cystoscope for every procedure. High bending angles of 210°/120° and the varied stiffness of the insertion cord help the user maneuver and navigate smoothly in the urethra and bladder. When combined with the portable 12.8" HD Ambu aView 2 Advance monitor, there is no compromise on image quality. Also, because it is 100% sterile, aScope 4 Cysto eliminates the risk of cross-contamination.
More details
The Flexiray laryngoscopes with integrated fiber optic blades are reusable and autoclavable. They provide greater flexibility and improved control for difficult intubation.
More details