OR Instruments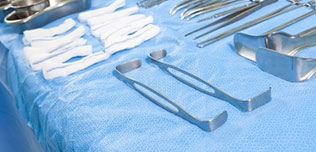 27 companies | 61 medical products
The new NovaSure V5 global endometrial ablation (GEA) device has an updated cervical seal, featuring EndoForm technology, designed to increase the sealing surface and accommodate a range of cervical canals and anatomical variability. The device's AccuSheath markings are designed to improve the accuracy and confidence of seating and fundal placement. It is also equipped with SureClear technology, Hologic's unique fluid removal system, which provides integrated suction through the array by constant tissue contact while simultaneously removing ablation by products such as vapor and fluid from the uterus. The NovaSure V5 endometrial ablation system is not only outfitted to support the physician through comfort and control but is also specifically designed to cater to various cervical canal sizes.
More details

ICU Tower is composed of a stretch beam, dry area and wet area equipped with infusion pole, syringe pump trolley and platform for equipment and instruments. The dry area is equipped with oxygen, air, vacuum suction, force and weak electricity and internet communication port, while the medical lights are equipped in the middle of the stretch beam to facilitate surgery.
More details

E-nside TAAA is the first PRE-CANNULATED, inner branch based, off-the-shelf solution for thoracoabdominal aneurysms accessible on the market and is designed to treat both elective and emergency cases with a consistent approach. The inner branch technology (iBevar) that E-nside is based on enables the treatment of varied anatomies with a consistent approach.
More details