OR Instruments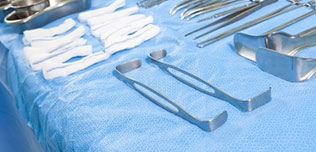 23 companies | 55 medical products
The Valve XS Atrium Retractor is designed for minimally invasive heart valve surgery and features V-shaped retractor blades. It also features an additional single use lateral blade for mitral valve along with a clamping lever that locks the retractor blades securely.
More details
AESCULAP Acculan 4 is a battery-operated drill surgical power system for orthopedics, traumatology, cardiothoracic surgery and dermatology with a rounded organic shape for the grip area. The handle incorporates the battery that avoids a bulky compartment and its titanium housing makes it suitable for mechanical cleaning.
More details
The AESCULAP Flow 50 High Flow Insufflator, with a flow rate of 50 liters, is versatile and – thanks to its various indication modes – can be used in visceral surgery, bariatric surgery, pediatrics, endoscopically assisted cardiac surgery and endoscopic vein removal. Additionally, it offers an integrated smoke evacuation and an optional gas heating function.
More details