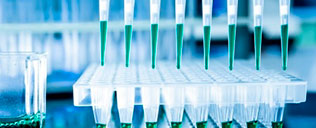 370 companies | 3102 medical products
The miniiSED™ is the newest addition to the iSED® family of Erythrocyte Sedimentation Rate (ESR) analyzers from ALCOR Scientific. The miniiSED™ measurement of ESR is fast, accurate and unaffected by variables associated with traditional methodologies, such as hematocrit. This single position, fully automated ESR analyzer works directly from primary EDTA tubes or BD Microtainer® MAP Microtubes, requires 100 microliters of sample, has an internal barcode reader, and produces stat results in 15 seconds!
More details

Instrumentation Laboratory's GEM® Premier™ 5000 analyzer with integrated CO-Oximetry panel is a revolutionary analyzer for point-of-care and centralized laboratory testing, offering Arterial Blood Gas (ABG), Electrolytes, Glu, Lac, Hct, tHb, O2Hb, COHb, HHb, MetHb, sO2, tBili, from a single sample. Self-contained GEM PAK cartridges incorporate all components for patient testing and are maintenance-free. Enhanced Intelligent Quality Management 2 (iQM®2) on the GEM Premier 5000 system is an active quality process control program designed to provide continuous monitoring of the analytical process; before, during, and after each sample measurement with real-time, automatic error detection, automatic correction and automatic documentation of all corrective actions.
More details
The Malaria Rapid Detection Kit is a rapid lateral flow chromatographic immunoassay for the detection of: pLDH (Plasmodium lactate dehydrogenase) specific to Plasmodium species (Pan) in human blood specimen; Malaria P. falciparum specific histidine rich protein-2 (Pf HRP-II); or for the simultaneous detection and differentiation of HRP-II (Histidine-rich protein II) specific to Plasmodium falciparum and pLDH (Plasmodium lactate dehydrogenase) specific to Plasmodium species (Pan) in human blood specimen as an aid in the diagnosis of Malaria infection. It offers two band results for simple interpretation with time to results of 20 minutes and comes with internal control and reagent included.
More details