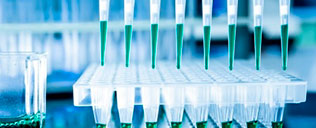 351 companies | 2400 medical products
The ACL TOP 500 CTS is a highly automated hemostasis testing system with a compact size and complete end-to-end automation that offers a broad menu for routine and specialty assays. Designed for medium to high-volume labs, it offers continual sample and reagent loading/unloading via racks with no interruption, uninterrupted cuvette loading and waste disposal.
More details
The HbA1c net FS is a new enzymatic HbA1c assay for the diagnosis and monitoring of diabetes that delivers results equivalent to HPLC. Standardized against the IFCC reference method and traceable to DCCT/NGSP, it sets new standards for accuracy through its outstanding specificity and excellent precision.
More details

The CLINITEK Advantus urine chemistry analyzer delivers consistent, reliable results, with one-touch switching between test strip configurations and provides automatic prompts and test lock-out if QC is not run for improved quality control. With a throughput of 7 seconds/sample or up to 500 tests/hour, it automatically reads, interprets, and documents Multistix test strip results, and offers the widest range of test options.
More details