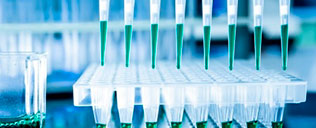 423 companies | 3959 medical products
The CellaVision Remote Review Software gives remote users access to processed slides and makes it possible to review and verify cell differentials from anywhere, anytime. By enabling remote database access, the software improves communication and collaboration between colleagues and makes it possible for morphology experts to access differentials remotely and provide consultation immediately. When implemented together with CellaVision hardware and supporting applications, the CellaVision Remote Review Software removes restrictive geographical constraints from the smear review process, enabling laboratories to work smarter and perform better.
More details

The BS-430 stand-alone chemistry analyzer utilizes HbA1c smart-sampling technology, which allows onboard automatic hemolysate preparation for whole blood samples, thus achieving shorter turnaround time (TAT) and eliminating any biohazardous risks or any errors by manual operation. It achieves a perfect balance between size and throughput with a uniform reagent package and software, making it a total solution for clinical chemistry with traceability to ensure the ultimate accuracy of the test results.
More details

The COVID-19-CHECK-1 ANTIGEN is an immunochromatographic rapid test for the qualitative detection of SARS-CoV-2 virus in nasopharyngeal swab samples. The COVID-19-CHECK-1 Antigen qualitative immunochromatographic rapid test is to be used for the detection of the SARS-CoV-2 virus from nasopharyngeal swab samples by healthcare medical professionals.
More details