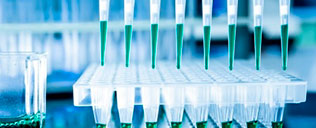 352 companies | 2508 medical products
The PA-600 is a fully automated specific protein analyzer with a throughput of 30 tests per hour and a RFID card with built-in QC curve, eliminating the need for manual QC. It allows for automatic loading of sample, mixing, reagent addition and testing with no pretreatment request for all sample types.
More details

The HORIZON 6 compact routine centrifuge with a six-tube capacity and small footprint makes it easier than ever to process blood and urine specimens for labs and point of care facilities where repeatability is the key. It features a simple, two-button interface to program validated cycles, or set and lock to one of three preset cycles based on recommendations by tube manufacturers and the CLSI.
More details

The OSOM iFOB Test is a rapid qualitative test for the immunochemical detection of fecal occult blood/human hemoglobin (hHb) in human fecal specimens. It is used as an aid in the diagnosis of gastrointestinal disorders such as diverticulitis, colitis, polyps, and colorectal cancer.
More details