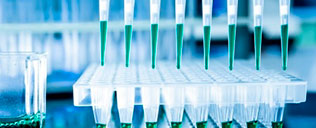 372 companies | 3156 medical products
BIOSYNEX COVID-19 Ag BSS test is a rapid in vitro immunochromatographic assay for the qualitative detection of SARS-CoV-2 antigens. With the help of a simple nasopharyngeal swab included in the kit, this test identifies in only 15 minutes if a patient is carrying the virus responsible for COVID-19. BIOSYNEX COVID-19 Ag BSS was evaluated on several hundred clinical specimens characterized by RT-PCR and demonstrates excellent performance in terms of both sensitivity (96%) and specificity (100%).
More details

The miniiSED™ is the newest addition to the iSED® family of Erythrocyte Sedimentation Rate (ESR) analyzers from ALCOR Scientific. The miniiSED™ measurement of ESR is fast, accurate and unaffected by variables associated with traditional methodologies, such as hematocrit. This single position, fully automated ESR analyzer works directly from primary EDTA tubes or BD Microtainer® MAP Microtubes, requires 100 microliters of sample, has an internal barcode reader, and produces stat results in 15 seconds!
More details

The OSOM® Ultra Plus Flu A&B Test is an in vitro rapid qualitative test that detects influenza type A and type B nucleoprotein antigens directly from nasal swab and nasopharyngeal swab specimens obtained from patients with signs and symptoms of respiratory infection.
More details