CYPRESS DIAGNOSTIC CV
Cypress Diagnostics manufactures equipment required by clinical laboratories for handling samples, analyzers to perform tests, reagents to carry out tests and software platforms to report results.

Hematology Cell Counter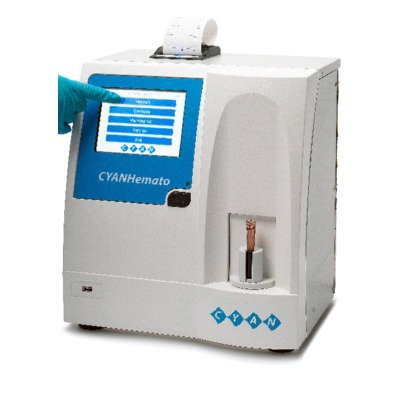 Description:
The CYANHemato is a fully-automated, 20-parameter, bench-top hematology cell counter that can process 30 samples per hour in 3-part WBC differential mode. It requires only 25 μl of whole blood sample and comes with a color LCD touch screen, USB connectivity, pre-dilution mode and a large memory.
Send A Message To This Supplier
More Products From This Supplier