Ready-to-use kits for analysis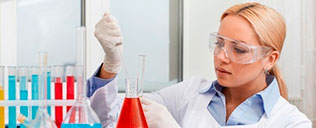 109 companies | 243 medical products
HemosIL reagents are a comprehensive panel of fully automated Hemostasis assays, designed for disease-state management and enhancing efficiency of lab operations and ultimately, patient care. From routine to specialty testing, HemosIL reagents deliver fast, accurate results, and eliminate reconstitution time, acclimation time and repetitive manual pipetting.
More details
The Lucica Glycated Albumin-L test is a specific test for glycated albumin and does not measure other glycated proteins such as glycated immunoglobulins. It measures both glycated albumin and total albumin in separate reactions and expresses the results as a ratio, thus minimizing differences in protein concentrations between patients.
More details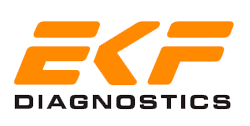 The Enzymatic Hemoglobin A1c assay for the Atellica CH Analyzer aids in the diagnosis and monitoring of long-term blood glucose control in patients with diabetes mellitus and in the identification of those at a risk of developing diabetes mellitus. The NGSP-certified assay is traceable to the IFCC reference calibrators, providing the precision and accuracy needed to meet new industry standards, and the automation to improve throughput as compared to traditional HPLC assays.
More details