Rapid Tests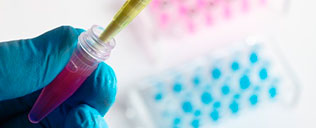 252 companies | 1400 medical products
The Vivalytic SARS-CoV-2 Pooling (COVID-19) is a rapid real time PCR test cartridge, providing clear and concise results in a timely manner, direct at the point of care to enable the patient to take the recommended safety precautions without delay. The new SARS-CoV-2 pooling test will allow users to test up to 160 samples a day and has sensitivity of 98% and a specificity of 100% – a world's first. Highly sensitive assays allow for laboratories to accurately detect low positive samples, enabling for effective identification of positive COVID-19 cases in a timely manner.
More details

The OSOM RSV/Adeno test is a rapid chromatographic immunoassay for the qualitative detection of Respiratory Syncytial Virus (RSV) and/or Adenovirus antigens directly from nasal swabs or nasal suction fluid in patients suspected of having a viral respiratory infection. Throat swabs are also an acceptable sample type for the detection of Adenovirus antigens.
More details
D-Dimer Fast Test Kit (Immunofluorescence Assay) is intended for the in vitro quantitative determination of D-Dimer in human plasma or whole blood samples. The test is used as an aid in the assessment and evaluation of patients suspected of deep-vein thrombosis or pulmonary embolism.
More details