133 companies | 628 medical products
The COVID-19-CHECK-1 ANTIGEN is an immunochromatographic rapid test for the qualitative detection of SARS-CoV-2 virus in nasopharyngeal swab samples. The COVID-19-CHECK-1 Antigen qualitative immunochromatographic rapid test is to be used for the detection of the SARS-CoV-2 virus from nasopharyngeal swab samples by healthcare medical professionals.
More details

The V3 multifunctional ventilator is a turbine based respiratory support platform that can handle a variety of scenarios, including bedside ventilation and intra-hospital transport. V3 has a comprehensive range of ventilation modes and special features that meet the requirements of intensive care respiratory therapy, making it suitable for respiratory management of severe coronavirus COVID-19 pneumonia.
More details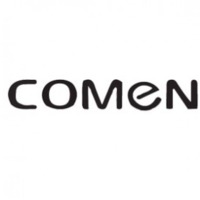 Monocent SARS-CoV2 Antigen Rapid test is a qualitative and immunochromatographic in vitro assay for the detection of SARS-CoV2 virus from nasal swab or nasopharyngeal swab obtained from patient with signs and symptoms of respiratory infection. It can detect the presence of SARS-CoV2 viral nucleocapsid (N) protein in nasal or nasopharyngeal specimen at very low concentration without any high dose hook effect. The CE-IVD kit includes all the necessary tools needed to run the test for 25 patients, such as cassettes, buffer, nasopharyngeal swabs, tubes with dropper caps and IFU.
More details