Primary Care Physicians to Drive Growth in Handheld Ultrasound Market
By Medimaging International staff writers
08 May 2019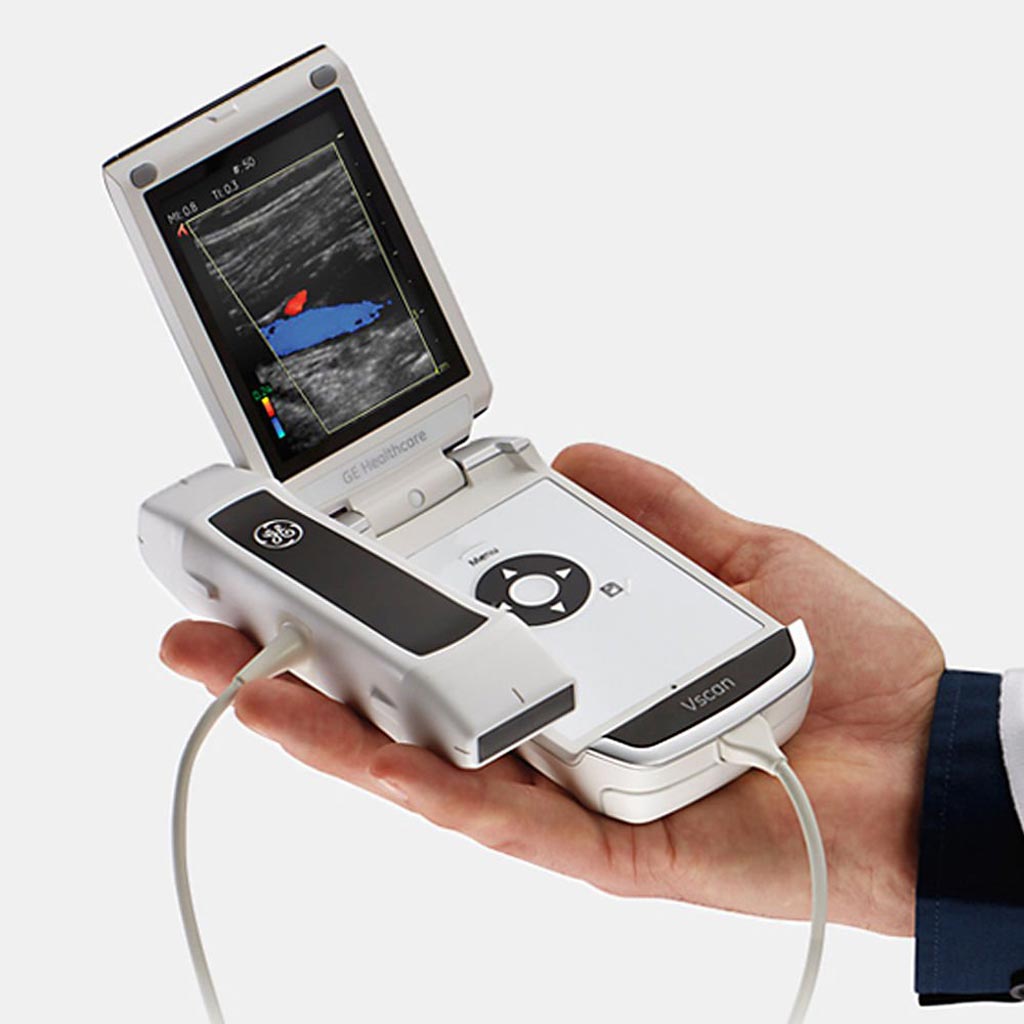 The global market for handheld ultrasound is projected to surpass USD 400 million by 2023. In 2018, sales of handheld ultrasound accounted for less than 2% of the USD 6.9 billion global ultrasound equipment market, with the relatively high cost and limited performance of early generation handhelds limiting growth. However, over the years, there has been a consistent improvement in products, accompanied by innovations by new market entrants, thereby unlocking the full value of handheld ultrasound for experienced as well as new users. An expanding customer base, coupled with increased availability of affordable handheld scanners, is expected to boost the global sales of handheld ultrasound by over 50% in 2019.
These are the latest findings of Signify Research (Cranfield, UK), an independent supplier of market intelligence and consultancy to the global healthcare technology industry.
Handheld ultrasound has gained some acceptance in procedural ultrasound, including vascular access and anesthesia, and more recently among MSK specialists who have begun using it for in-office exams, intra-operative imaging and in-field medicine. In 2018, emergency medicine was the largest market for handheld ultrasound and was worth around USD 15 million, but represented only 10% of the total ultrasound system sales, with compact and cart-based systems accounting for a majority of the market share. Over the coming years, handhelds are expected to gain market share while compact systems and, to a lesser extent, cart-based systems are likely to remain the preferred form factors.
The increasing use of handheld ultrasound in traditional point-of-care ultrasound (POCUS) markets is being further boosted by office-based physicians in various medical specialities, such as urology, gastroenterology and vascular. In-office specialists are using handheld ultrasound for quick exams and initial screening, usually as an adjunct to the more powerful cart-based systems in their hospital departments.
Primary care remains a largely untapped market for handheld ultrasound and is potentially the largest opportunity. Currently, the use of handheld ultrasound in primary care is limited mainly to rural areas, initially in the developed countries and more recently in low- and middle-income countries. Handheld ultrasound is playing an essential role in low- and middle-income countries in expanding patient access to medical imaging, with cardiac screening, pregnancy screening and diagnosis of respiratory and abdominal complaints being some of the main uses. Moreover, over the last couple of years, the price of handheld scanners has declined significantly, making them a cost-effective option for most primary care physicians. Going forward, the uptake of handheld ultrasound in urban primary care is expected to increase, initially in the developed markets such as the U.S, Japan and Western Europe.
However, most primary care physicians lack formal ultrasound training and reimbursement is not widely available. General practitioners in several European countries are required to be certified to receive reimbursement for performing ultrasound scans. In order to address the lack of skills, vendors of handheld scanners are making efforts to simplify ease-of-use in terms of the device as well as through integrated tele-ultrasound services that connect novice users with experts at separate locations over two-way audio and video calls. The latest generation of handheld scanners features several presets for common exam types, and also applies artificial intelligence (AI) to enable physicians without any prior scanning experience to capture high quality images. AI-guided ultrasound helps users to identify body parts and correctly position the transducer for maximizing the image quality during exams.
Presently, the use of AI in ultrasound is at an early stage and AI solutions with broader functionality that can support the detection and diagnosis of multiple conditions for a body area are expected in the near future. Similarly, the first handheld scanners with AI for providing support during the image acquisition process are expected to launch over the next year or two. The advent of smart devices with AI for both image acquisition and interpretation will drive the widespread use of handheld ultrasound in primary as well as multiple other care settings. Going forward, AI is expected to play an increasingly important role in image interpretation by providing physicians with automated measurements, anomaly detection and diagnostic decision support.
However, the global market for handheld ultrasound faces some key challenges, such as limited reimbursement in most countries, credentialing, data security and quality assurance (both for image capture and interpretation). Additionally, although handheld ultrasound devices are ready for mainstream adoption, several institutions lack the IT infrastructure required to provide seamless patient care between office and hospital settings. These challenges need to be properly addressed and overcome in order for handheld ultrasound to realize its full potential.
Related Links:
Signify Research

E-mail
Print