Technological Advancements and Multi-Modality Systems Driving X-ray Detector Market
By Medimaging International staff writers
08 May 2019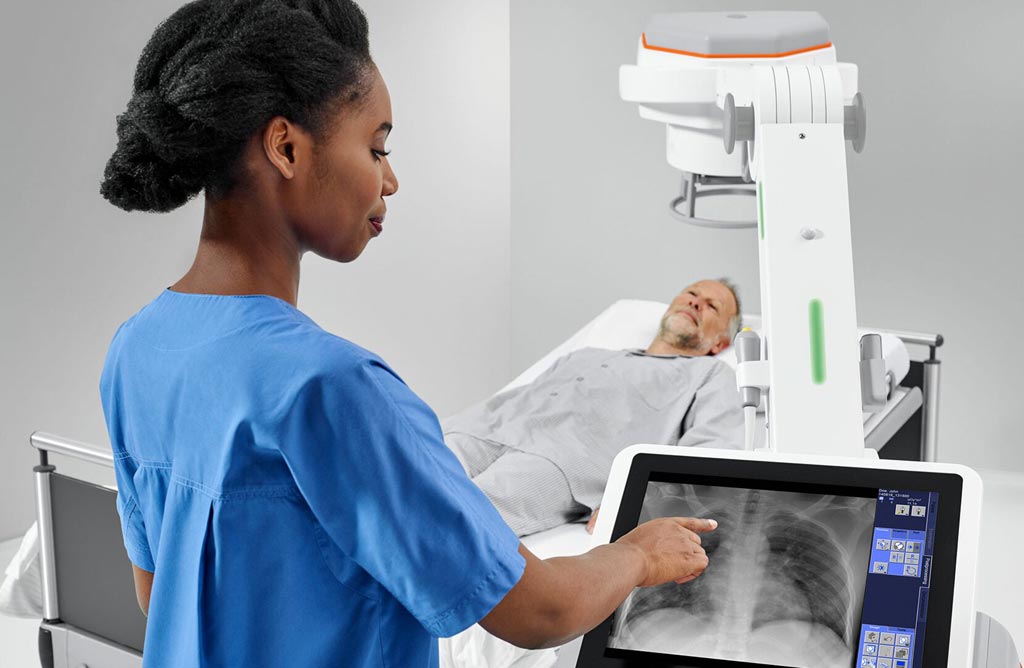 The global healthcare X-ray detectors market is projected to grow at a CAGR of 6.14% during the forecast period 2018-2024, driven primarily by technological advancements and adoption of multi-modality imaging systems in hospitals. These are the latest findings of Research and Markets, (Dublin, Ireland), a global market research company.
The demand for X-ray detectors in the market is increasing due to various benefits such as safety, high-quality images, easy monitoring and analysis of 3D images, high-resolution images to detect breast cancers, and combination with multi-imaging systems. The global healthcare X-ray detectors market has immense growth opportunities in both the developed and developing regions.
Detector-based digital radiography is one of the latest developments in the diagnostic and imaging field (X-ray technology) that uses a different type of sources (flat panel detectors and charge couple devices) as image receptors and X-ray source for emitting high-quality radiographic images. The technological advancements in detectors have enabled digital radiography systems to offer high dose efficiency, ease of handling equipment (ergonomics), and high image quality.
Stiff competition, rapid technological advancements, frequent changes in government policies, and prices are the key factors influencing the market. A majority of the leading medical imaging companies are focusing on developing high-quality imaging data for delivering real-time images that provide an assessment of various tissue pathophysiology based on different spectral characteristics of the tissue. Technological advancements and adoption of multi-modality imaging systems in hospitals are expected to drive sales of X-ray detectors. However, the technological advancements and product upgrades will increase competition among vendors who are currently fighting to gain market share. The requirement for high initial investment, implementation and maintenance cost are limiting the entry of new players in the market.
Developed countries are witnessing increased adoption of X-ray detectors for high-quality imaging, screening, and diagnosing due to improved access and encouragement from the government & other healthcare institutions, especially in the US, Canada, France, Germany, and the UK. The US and Canada are expected to lead the North American market due to the highest number of diagnostic cases in these countries in 2017. North America also has the highest usage of healthcare X-ray detectors and access to the most diversified X-ray detectors. The region also has the highest percentage of elderly population who suffer from chronic diseases such as CVD, diabetes, obesity, high blood pressure, and other urology-related factors. This has attracted most of the customers to sustain and grow over the period and maintain their product presence in the North American market.
Europe is set to be the world's second-largest market for healthcare X-ray detectors and held a share of 28% in 2017, with Germany, France, the UK, and Italy being the major contributors in the region. The European healthcare X-ray detectors market is driven by advancements in medical imaging technologies, increase in the prevalence of diseases, continuous adaption of advanced technologies, and increase in aging population in the region.
Related Links:
Research and Markets

E-mail
Print