Global HBA1c Laboratory Tests Market Driven by Rise in Diabetic Population
By Labmedica International staff writers
03 Dec 2021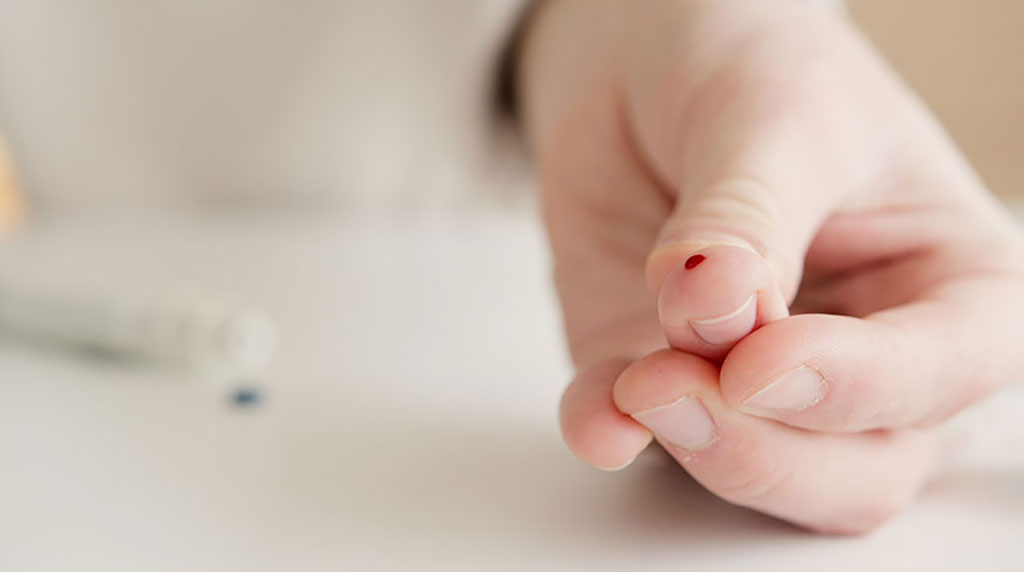 The global HBA1c laboratory tests market is projected to expand at a significant pace over the coming years, driven by an increase in the prevalence of diabetes, rise in prescription rate of HBA1c tests by physicians, low price of tests, and awareness about complications of high diabetes levels.
These are the latest findings of Transparency Market Research (Albany, NY, USA), a next-generation market intelligence provider.
The term HbA1c corresponds to glycated hemoglobin. HbA1c progresses when a protein hemoglobin present in red blood cells that transports oxygen throughout body joins with blood glucose, thereby becoming 'glycated'. This test is conducted on people with Type 1 and Type 2 diabetes. The normal range for HBA1c is less than 6%. They are also known as glycosylated or glycated hemoglobin. The measurement of HbA1c helps physicians to obtain a lucid picture of average blood sugar levels prevalent for a period of weeks/months
According to World Health Organization and International Diabetes Federation statistics, around 422 million people were suffering from diabetes in 2014. The global prevalence of diabetes has increased from 4.7% in 1980 to 8.5% in 2014. The global HBA1c laboratory tests market is expected to be driven by rise in diabetic population, increase in number of HBA1c laboratory tests, and technological advancements.
Additionally, a large number of employers across the world have introduced wellness programs, which ensure routine medical tests for employees in order to maintain overall productivity and resource efficiency. These initiatives, wherein an employee's diagnostic tests and sometimes, even treatments are sponsored, have significantly increased the testing volume of clinical laboratories, thereby driving the market's revenue. Moreover, such wellness programs play an important role in restoring the overall productivity in case of infectious diseases, which tend to affect a large number of people simultaneously.
North America is projected to account for a prominent share of the global HBA1c laboratory tests market over the coming years, led by an increase in awareness about these tests, high rate of adoption of HbA1c tests, owing to increased physicians prescriptions, and technological advancements in the US. Favorable reimbursement policies, increase in the number of laboratories for hemoglobin A1c testing, growth of diabetes among the geriatric population, and rise in funding by governments are anticipated to propel the growth of the North American HBA1c laboratory tests market. An increase in the number of patients with diabetes visiting hospitals and clinics and focus of new players on partnerships with laboratories will drive the US HBA1c laboratory tests market.
Related Links:
Transparency Market Research 
E-mail
Print