10 companies | 126 medical products
pre-owned
The GE Senographe DMR Plus mammography system provides superb image quality with its Maxi Ray x-ray tube and the SharpIQ grid system for cleaner images, and has five photocells for a wider range of breast placement. It employs a unique, patented bi-metal mammography tube with a Rhodium track for superior imaging of the most challenging breast tissues and offers the patient a hands-free compression exam with compression paddles.
More details
pre-owned
The GE Aisys Carestation anesthesia machine digitally controls and measures ventilation, vaporization, and gas delivery, and features highly advanced protocols that provide digital communication of comprehensive patient and system data. Featuring a modular design with upgradeable components, its large-panel displays are attached to a movable arm with 360 degree rotation, enabling displays to be re-positioned to keep vital signs and ventilation controls in view and in reach at all times.
More details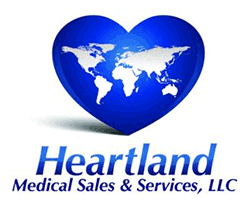 pre-owned
The Toshiba Aquilion 64 Slice whole body CT scanner is built on the unique 64 row Quantam Detector and designed to provide optimal performance and image quality. It is known as the world's only true volumetric 64 slice CT scanner with 64 detector channels, 3D cone beam algorithms, and volume reconstruction.
More details