11 companies | 135 medical products
pre-owned
The GE Aisys Carestation anesthesia machine digitally controls and measures ventilation, vaporization, and gas delivery, and features highly advanced protocols that provide digital communication of comprehensive patient and system data. Featuring a modular design with upgradeable components, its large-panel displays are attached to a movable arm with 360 degree rotation, enabling displays to be re-positioned to keep vital signs and ventilation controls in view and in reach at all times.
More details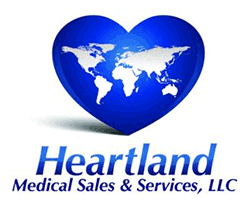 pre-owned
Block Scientific offers used hematology analyzers from well-known manufacturers to help laboratories meet their requirement for reliable and accurate CBC (Complete Blood Count) testing. The company has a comprehensive inventory of pre-owned hematology analyzer from popular manufacturers such as Beckman Coulter, Abbott Diagnostics, Horiba ABX, Drucker Diagnostics, Siemens and Sysmex Corporation.
More details
pre-owned
Block Scientific offers a comprehensive range of refurbished centrifuges from all the top manufacturers such as Beckman, IEC, Sorvall, and Clay Adams. All of its refurbished centrifuges come backed with the company's warranty and hands-on customer service.
More details