CORMAY
Cormay develops and manufactures diagnostic reagents and laboratory equipment, including hematology analyzers and clinical chemistry analyzers for performing routine and sophisticated immunochemistry tests to diagnose, treat and monitor patients.
3-DIFF Hematology Analyzer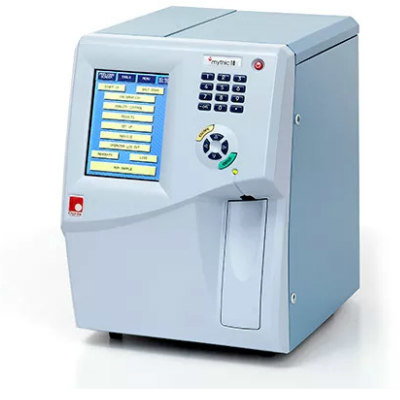 Description:
The MYTHIC 18 is a compact and simplistic 3-DIFF hematology analyzer with 20 parameters results. Its superior technology ensures complete reliability and unmatchable cost savings, making it perfect for doctors' offices, and small and medium laboratories.
Features
• Small Footprint
• Unstoppable Reliability
• Uncommon Cost-Effectiveness
• Easy to Use, Intuitive Software
Specifications
• System: Open tube
• Throughput: 60 samples/hour
• Parameters: 20 parameters
• Sample Volume: 9,8µl
• Modes: Whole blood
• Dimensions: 250 mm x 340 mm x 350 mm, 9 kg
• Reagents: Only three reagents: Diluent, Cleaner, Lyse
Request Information
Send A Message To This Supplier
More Products From This Supplier