CYPRESS DIAGNOSTIC CV
Cypress Diagnostics manufactures equipment required by clinical laboratories for handling samples, analyzers to perform tests, reagents to carry out tests and software platforms to report results.

Urine Analyzer Test Strips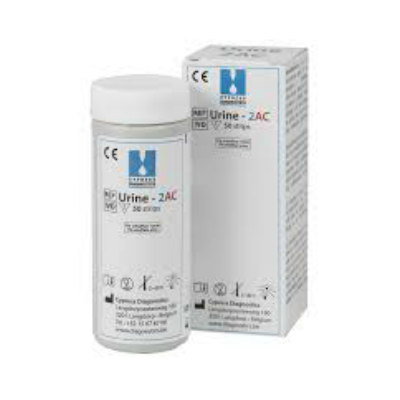 Description:
The Urine - 2AC microalbuminuria urine strips are readable on the CYANStrip Mini urine analyzer and help to detect diabetic kidney disease at an early stage, years before significant damage becomes apparent. Urine-2AC strips deliver on-the-spot results of microalbumin to creatinine ratio (CAR), thus eliminating the requirement for a 24-hour sample collection.
Send A Message To This Supplier
More Products From This Supplier