PHC Europe
PHC Europe BV, part of the PHC Corporation, Biomedical Division, manages sales, marketing, logistics and technical service of PHCbi laboratory products throughout Europe (including Russia and Turkey). PHC has established a worldwide reputation as a manufacturer of high-quality and innovative medical and laboratory equipmen
...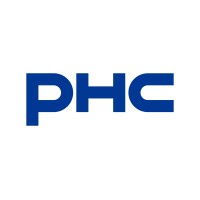 Silver member
Recently updated
The MDF-U731M is a large-capacity, biomedical -30°C freezer, with a direct cooling system and manual defrost. This freezer is designed with optimized features for laboratory-grade freezing of enzymes, vaccines, and other biologics.
More details
The MCO-50M-PE is a Personal-size compact Multigasincubator with variable CO2 and O2 control to simulate in vivo conditions. During cell culturing, the inCu-saFe germicidal interior and SafeCell UV lamp work continuously to prevent contamination.
More details
Creating successful cell cultures requires a CO2 Incubator that offers the highest levels of precision, security and ease of use. InCu-saFe and SafeCell UV both function to actively prevent contamination. The Direct Heat and Air Jacket System regulates the temperature whilst the Dual IR sensor controls the CO2 level.
More details