Shenzhen XFT Electronics Co., Ltd.
Shenzhen XFT Electronics Co., Ltd.
We are an ISO9001 & ISO13485 qualified manufacturer specialize in providing healthcare products, rehabilitation products and first aid training products for more than 10 years. Nearly all of our products got CE, ROHS certification and FDA registration.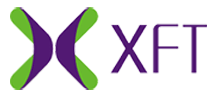 Recently updated
The XFT-2001 is intended to improve gait in patients suffering from foot drop as a result of a central nervous system injury or diseases. The unit delivers electrical pulses to the peroneal nerve, causing the muscles to raise the foot at the appropriate phase of walking, preventing foot drop.
More details
Pelvic Muscle Trainer XFT-0010 plus is a pneumatic type and biofeedback Kegel exerciser. It can help females safely and effectively do kegel exercise so as to help them regain stronger pelvic floor muscles. The strong pelvic floor muscles is necessary for female to get batter bladder control and higher quality of sexual life.
More details
Electrical Muscle Stimulator XFT-D2007 is a dual channels TENS massager. It can be used to relieve pain in shoulders, back, waist, hands, legs, foots and other parts of the body. Its outlook is very fashionable like iPhone. Many color for choice. We design black color for men and pink color for women. Customized color is available. It can be powered supplied by battery or adapter.
More details