Barco
Develops medical imaging solutions, including surgical displays, mammography, diagnostic, clinical review displays and mobile point-of-care devices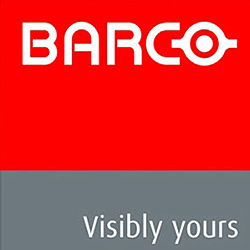 Recently updated
The Mammo Tomosynthesis 5MP (MDMG-5221) is a 5 megapixel display system for digital breast imaging, including breast tomosynthesis, that ensures instant delivery of images without motion blur, increasing correct diagnosis and swift workflow. Featuring twice the brightness of conventional systems and lasting twice as long, it offers unrivalled image precision and visibility of the most subtle details without disturbing screen noise.
More details
The Coronis Fusion 6MP (MDCC-6530) is a 6 megapixel diagnostic color display system for radiologists with a new, energy-efficient and lightweight design and offers high brightness, high contrast ratio and best-in-class image quality. Featuring smart image-enhancing features and clinical workflow tools, its wide color gamut in combination with SteadyColor calibration technology helps view even more colors and more details on the 30-inch screen.
More details
The Eonis 22 (MDRC-2222 Option WP) is a 22-inch display that combines consistent image quality and an attractive, versatile design with networked quality assurance. The white version features a front glass panel, making it exceptionally cleanable, even with 70% alcohol cleaning agents.
More details