Barco
Develops medical imaging solutions, including surgical displays, mammography, diagnostic, clinical review displays and mobile point-of-care devices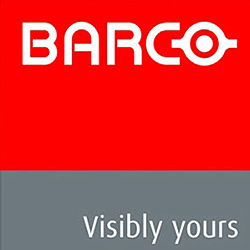 Recently updated
The AMM 215WTTP is a 21.5-inch touchscreen designed for medical professionals who demand accurate and reliable touch user interface interaction, and has been built with ergonomics in mind. Easy to operate, it has the perfect size and format for a variety of applications, including the digital OR and medical carts.
More details
The MDSC-2326 is a 26-inch, near-patient surgical display with LED backlight that delivers excellent image quality with its scratch-resistant optical glass offering durable protection throughout its lifetime. It allows for the best hand-eye coordination, and easy cleaning and disinfection and works with Nexxis for video-over-IP integration.
More details
The MDSC-8231 is a 31-inch, near-patient, high-brightness surgical display that is purpose-built for 4K imaging in the digital operating room and interventional radiology control room. It offers an easy-to-clean design, light and smart mechanics, and life-like images, making it a perfect match for 4K endoscopy cameras.
More details