Abbott Diagnostics
Abbott Diagnostics provides medical diagnostic instruments, tests, automation and informatics solutions, including clinical chemistry and immunoassay analyzers and hematology solutions. The company's offerings are ideal for hospitals, reference labs, molecular labs, blood banks, physician offices and clinics.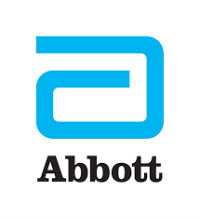 Recently updated
The ARCHITECT ci8200 combines the ARCHITECT c8000 and the ARCHITECT i2000SR to provide clinical chemistry and immunoassay testing in a single integrated system. It offers a maximum throughput of up to 1,400 tests per hour, including 1,200 clinical chemistry and 200 immunoassay tests.
More details
The UroVysion Bladder Cancer Kit is designed to detect aneuploidy for chromosomes 3, 7, 17, and loss of the 9p21 locus via fluorescence in situ hybridization (FISH) in urine specimens from persons with hematuria suspected of having bladder cancer. It delivers definitive results in atypical cytology cases with equivocal or negative cystoscopy and is the only urine-based molecular test approved by the FDA to aid bladder cancer surveillance and assist with diagnosis.
More details
The ACCELERATOR p540 automatic preanalytical system reduces the opportunities for errors and boosts lab efficiency by automating preanalytical activities. It automates primary tube accessioning, decapping, aliquoting, sorting and centrifugation to improve workflow efficiency for laboratories limited by space or budget.
More details