DIAGNOSTICA STAGO
Offers a complete system of hemostasis instrumentation and optimized reagent kits for research, as well as for routine analysis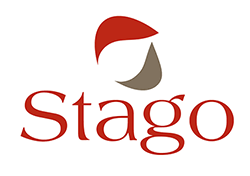 Recently updated
The ST Genesia is the first automated, fully walkway system to measure thrombin generation in patients' plasma with unique features such as once daily calibration, reference plasma and temperature control which allows standardized results across laboratories. Its embedded software with graphical user interface provides all the routine features expected by laboratories in terms of calibration, quality control and data management.
More details
The Clarity peer group program offers the functionality of a traditional peer group system with the flexibility of the internet combined into one powerful and easy to use solution. Clarity offers error prevention technology, custom peer group creation, multiple data upload methods and on-demand highly detailed reports.
More details
Qualiris is a new dedicated hemostasis proficiency testing program that includes routine (PT, APTT, Fibrinogen, Thrombin Time) hemostasis tests and a wide variety of specialty tests, including D-Dimer, unfractionated heparin, low molecular weight heparin, Factor Assays, and Thrombophilia. Qualiris also maintains the popular Stago Systems Peer Program (S2P2) educational program known as the Diagnostic Challenge, where an unknown sample with a specific coagulation issue is tested, and submitted results and conclusions are compared with other participants.
More details