Edan Instruments
EDAN Instruments manufactures and distributes diagnostic medical equipments in the areas of obstetrics & gynecology, patient monitoring, diagnostic electrocardiographs, ultrasonic imaging systems and in-vitro diagnostic, and also serves as an OEM for US companies.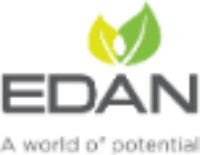 Recently updated
The Acclarix AX2 compact ultrasound system delivers a surprising combination of features to meet the demands of point-of-care imaging. Compact with a 4.5kg lightweight magnesium alloy body, it has been designed to deliver an uncompromising performance at a cost-effective price.
More details
F2 is an amazingly lightweight and portable fetal monitor, which makes it suitable for outpatient service. Featuring the latest technologies from EDAN, F2 offers an extensive set of monitoring parameters such as FHR, TOCO, DECG, IUP and fetal movement.
More details
The SE-601 portable 12-lead ECG device is easy to be carried around with its ergonomic handle, making it suitable for various application needs. Integrated with its alphanumeric keyboard, built-in rechargeable battery and large storage capacity, the SE-601 is ideal for daily practices.
More details