Edan Instruments
EDAN Instruments manufactures and distributes diagnostic medical equipments in the areas of obstetrics & gynecology, patient monitoring, diagnostic electrocardiographs, ultrasonic imaging systems and in-vitro diagnostic, and also serves as an OEM for US companies.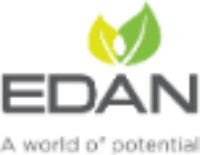 Recently updated
The Acclarix AX3 is a compact point-of-care ultrasound system with a unique dual sockets and dual batteries design packed in a 4.5kg lightweight magnesium alloy body. It also features a 15.6-inch LCD medical monitor with high resolution and a 180-degree open angle 10.1-inch sensitive touchscreen for efficient operations at the fingertip.
More details
ClariLight CL30 is a point of care (POC) molecular diagnostics analysis system based on Loop-Mediated Isothermal Amplification (LAMP) that provides on-the-spot results and empowers physicians for early infectious disease diagnostics, thanks to its agility, speed and flexibility. ClariLight CL30 is designed to offer effective solutions for infectious disease diagnostics by reducing the window period. Unlike PCR-based methods (generally non-portable, laboratory setting, time-consuming), it produces molecular results as quick as 15 minutes, while multi-parameters cartridges and the extraction-free procedure make massive and rapid molecular tests feasible.
More details
Edan's next-generation i20 Blood Gas And Chemistry Analysis System with expanded clinical capabilities improves performance precision while guaranteeing efficiency, equipping healthcare professionals with the tools for patient-side testing. Using advanced optical fluorescence technology, i20 provides results in one minute, along with advantage like auto-sampling, lightweight, easy to use, and zero maintenance. It also offers a minimum sample volume of 65ul, a much broader test menu, and better precision than other systems, making it an ideal blood gases analysis solution for healthcare providers and especially for critical care units.
More details