MedGyn
MedGyn Products manufactures and distributes medical devices for the women's healthcare industry including disposables, high quality instruments and equipment to OB/GYN professionals around the world. Our focus on our corporate values has allowed us to continually grow for over two decades as one of the leading supplier
...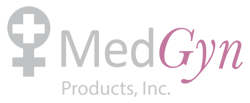 Gold member
Recently updated
The Balloon Catheter is a disposable, multiple lumen catheter attached to an inflatable balloon system. It is designed to provide tamponade for controlling hemorrhage from the uterus and vagina.
More details
The TC2 wireless ultrasound is a portable visual diagnosis device that operates using wireless communication for image transmission and features a double-head probe design with Convex and Transvaginal probes on each end. The ultrasound probe can be easily connected to a tablet or smartphone on which live images can be seen via the designated device app and features a waterproof design for convenient disinfection.
More details
The Senator Vacuum Pump system has a suction capacity of 30 liters per minute and includes a footswitch, trolley, two bottles, bottle holder and a robust housing made of synthetic material. Its maintenance-free "low friction" piston-cylinder system ensures low vibration, and almost silent operation with minimal wear, making it ideal for vacuum extraction, drainage, and endoscopy.
More details