ARJO HUNTLEIGH
ArjoHuntleigh provides caregiver equipment for safe patient handling and prevention of venous thromboembolisms and pressure ulcers, as well as medical beds, intensive care units, early mobility, hygiene systems and bariatric care. It also offers products for the elderly care sector, such as positioning solutions, mattres
...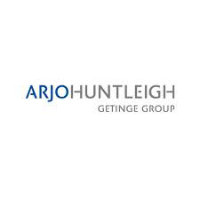 Recently updated
The Prioma Medical Bed 400 is an efficient and effective hospital bed that offers enhanced functionality, ease of use, and serviceability to provide flexibility for adapting to the varying needs of the healthcare environment. It has a safe working load of 250 KG, foot end central lock pedals, removable, lightweight head and foot panels, and Trendelenburg & reverse Trendelenburg tilt 14°.
More details
Lifeguard 55 is a versatile, high specification patient trolley suitable for trauma, patient examination and imaging, treatment, transport and recovery. Compatible with most conventional X-ray and C-arm imaging systems, it has a fully radio-translucent mattress platform, and is also equipped with a sliding cassette tray, which can be accessed from both sides of the trolley and moved longitudinally, enabling full body-length X-ray.
More details
The Prioma Birthing Bed is an electrically operated delivery bed designed to provide comfort and support to the mother, as well as efficient and reliable functionality for the delivery team throughout all stages of the birthing process. The soft appeal in its design, functionality and ease-of-use provide a welcoming, practical and affordable solution for any labor suite or maternity ward.
More details